Company History
Jeevy Computing was founded in 2001 by Ven Konuru. Right from the first day, he enjoyed working with small business owners in finding ways to improve their business using technology. His friendly demeanor and his instinct to think from business owner's point of view helped him to quickly establish himself as a trustworthy partner to any small business owner in the community.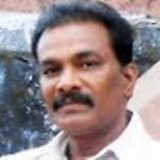 Sudha Nallamothu, Web Designer
Sudha is the Web developer at Jeevy. He has more than 20 years experience in software development and internet technologies. He is a creative designer. His expertise in FoxPro, HTML, Photoshop and PHP is great asset to the clients' web development needs. He has two wonderful boys  and his family loves cricket.

Vara Konuru, Customer Relations Manager
Vara is customer relations at Jeevy. She hold a degree in business administration. She loves to read in her spare time.